Qi China International and Qufu Shaolin Martial Arts School educational and study partnership
Tuesday, 03 March 2009
Qi China International is pleased to detail some of the extensive practical benefits of the educational and cultural learning exchange partnership with the Qufu Shaolin Martial Arts School, China.

Through attending Qi China International therapeutic and martial arts classes, students will receive a thorough introduction ...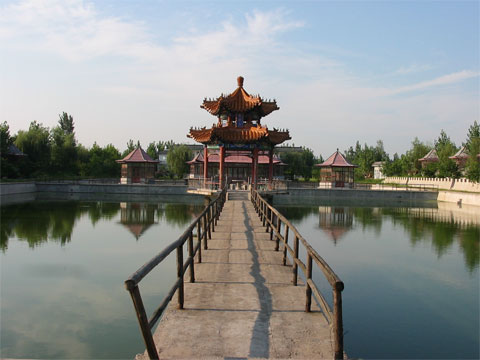 ... to therapeutic / internal Chinese arts and to traditional Chinese Shaolin Boxing theories, concepts, and training exercises, knowledge and experience of which will enable a much fuller appreciation of the arts taught to students visiting the Qufu Shaolin Martial Arts School, making their time spent in study and training much more rewarding.
Students who have attended study in China will have on their return the opportunity to consolidate and advance their learning of the traditional arts (therapeutic and martial) with Dr Alan Tinnion, by attending Qi China International classes, workshops, and seminars (as a result of the on-going growth of Qi China, later in 2009 special seminars will be available in London). In addition Qi China is able to provide private tuition to individuals or instructors of other traditional Chinese martial and therapeutic arts clubs and organisations.
Further to the practical study and training development benefits detailed above, Qi China International members and students will be able to enjoy not only the exceptional benefit of the highest quality instruction in the concepts, forms, and techniques of the Arts of Shaolin gong fu, but also direct lineage connections with the world renowned Shaolin Temple and with the legendary Grandmaster Chee Kim Thong (declared in his lifetime a 'Living National Treasure of the People's Republic of China).
In addition the educational and international study - travel opportunities offered by the partnership between Qi China International and the Qufu Shaolin Martial Arts School provides facilities to study and learn about related aspects of traditional Chinese culture -- Chan [Zen] Buddhism, Chinese calligraphy, Mandarin Chinese language study, Traditional Chinese Medicine, and more.
For further details about participating in the exceptional opportunities offered by this cultural study and travel programme, please contact us on 07931 282 615, or email: This e-mail address is being protected from spam bots, you need JavaScript enabled to view it
Last Updated ( Thursday, 18 June 2009 )